IT SERVICES FOR NON-PROFITS
Looking for help with your IT but keep having the door closed in your face? Our team of passionate experts provide not for profit IT support across Sydney. We specialise in delivering IT services to small and medium non-profits.
See what's included in our NFP support plans, using Microsoft 365 Premium licences.
Combine our extensive NFP understanding and customer
support with discounted leading workplace technology.
Not ready to signup for support? find out about your eligibility for NFP Microsoft Donation, or discounted, licenses here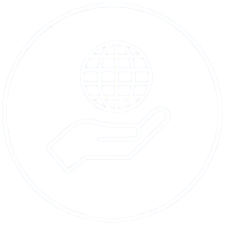 AFFORDABLE IT & CLOUD SERVICES FOR NON-PROFITS
Our NFP plans automatically include Office 365 subscriptions and IT support, using Office 365 Non-profit donation Premium licences. The first 10 Office 365 licences are free for non-profits, with substantial reductions thereafter.
WHY CHOOSE CLOUD SERVICES FOR NON-PROFITS?
All of our plans are Cloud based, using Office 365. This gives your staff and volunteers alike access to a range of powerful and integrated tools as well as secure Cloud storage, VoIP telephony and collaboration platforms.
These features are a critical component of small not for profit organisations' IT services.
We'll help you become a modern workplace and appeal to the workforce of the future, tech-savvy millennials.
By advancing your digital maturity, non-profits ensure they are forward thinking which helps achieve a greater result when securing funding.
What Our Customers Say
IT Smart Solutions were extremely helpful with my request. They listened and understood my situation and were able to provide a practical solution in a very short timeframe. Thank you!
Mammoth Projects
IT Smart Solutions are our trusted IT partner and are our point of call for all future IT work. By far the best IT company we have worked with and we are delighted to recommend them to our 400 plus clients.
KPMR
No hassle, clear communication and job done.
Goldwind Australia Pty Ltd
IT Smart Solutions provided fast and excellent service and worked hard to resolve the issue I had.
Rinvan Pty Ltd
I would recommend IT Smart Solutions to anyone, and I constantly recommend them to our client base. They stand out for all the right reasons.
Keeley Pope Media Recruitment
As soon as we met IT Smart Solutions we knew we wanted to work with them – nothing was too hard for them.
SB Recruitment
IT Smart Solutions were efficient not only with their ability to complete the task, but also be in our office at such short notice.
InSync Personnel
IT Smart Solutions called me and calmly helped me fix my Outlook problem. It required several calls and multiple installs and I felt confident I was in good hands. In the end, I have a better result than before the problem – thanks!
Kennedy Reid
Originally there was a desire to simply replace the servers and keep doing things the same way. Steve's guidance and knowledge meant that Jenny and the team were pushed to think into the future and identify what we could want to do, this meant that we implemented a system that futureproofs our organisation
JANE BLACK, GENERAL MANAGER, THE CENTRE FOR INDEPENDENT STUDIES