IT SERVICES FOR NON-PROFITS
Looking for help with your IT but keep having the door closed in your face? Our team of passionate experts provide not for profit IT support across Sydney. We specialise in delivering IT services to small and medium non-profits.
See what's included in our NFP support plans, using Microsoft 365 Premium licences.
Combine our extensive NFP understanding and customer
support with discounted leading workplace technology.
Not ready to signup for support? find out about your eligibility for NFP Microsoft Donation, or discounted, licenses here.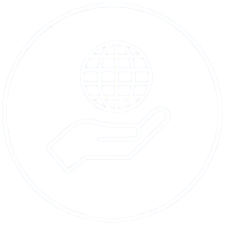 AFFORDABLE IT & CLOUD SERVICES FOR NON-PROFITS
Our NFP plans automatically include Office 365 subscriptions and IT support, using Office 365 Non-profit donation Premium licences. The first 10 Office 365 licences are free for non-profits, with substantial reductions thereafter.
Add our Smart Security solution to any package. We offer advanced security capability that adheres to the Government's Essential 8 Framework. Contact us to find out more.
Do you have day-to-day IT
management in hand but need ad hoc helpdesk
support?
BRONZE
Do you need the basics plus
proactive IT management,
security updates
and unlimited remote support?
SILVER
Do you require regular,
technical guidance and
discussion in person with
strategic and operational
support?
GOLD
most popular
WHY CHOOSE CLOUD SERVICES FOR NON-PROFITS?
All of our plans are Cloud based, using Office 365. This gives your staff and volunteers alike access to a range of powerful and integrated tools as well as secure Cloud storage, VoIP telephony and collaboration platforms. These features are a critical component of small to medium not for profit organisations' IT services.
We'll help you become a modern workplace and appeal to the workforce of the future, tech-savvy millennials. By advancing your digital maturity, non-profits ensure they are forward thinking which helps achieve a greater result when securing funding.
READ RELATED BLOG CONTENT